The Viriditas Chapel of Perpetual Adoration
The Viriditas Chapel of Perpetual Adoration is a virtual reality inspired by visions and music of Saint Hildegard von Bingen, a 14th century abbess and Doctor of the Catholic Church. It is situated in the northern apsidal chapel of Cathedral-in-the-Clouds, an ongoing collection of digital dioramas for contemplation.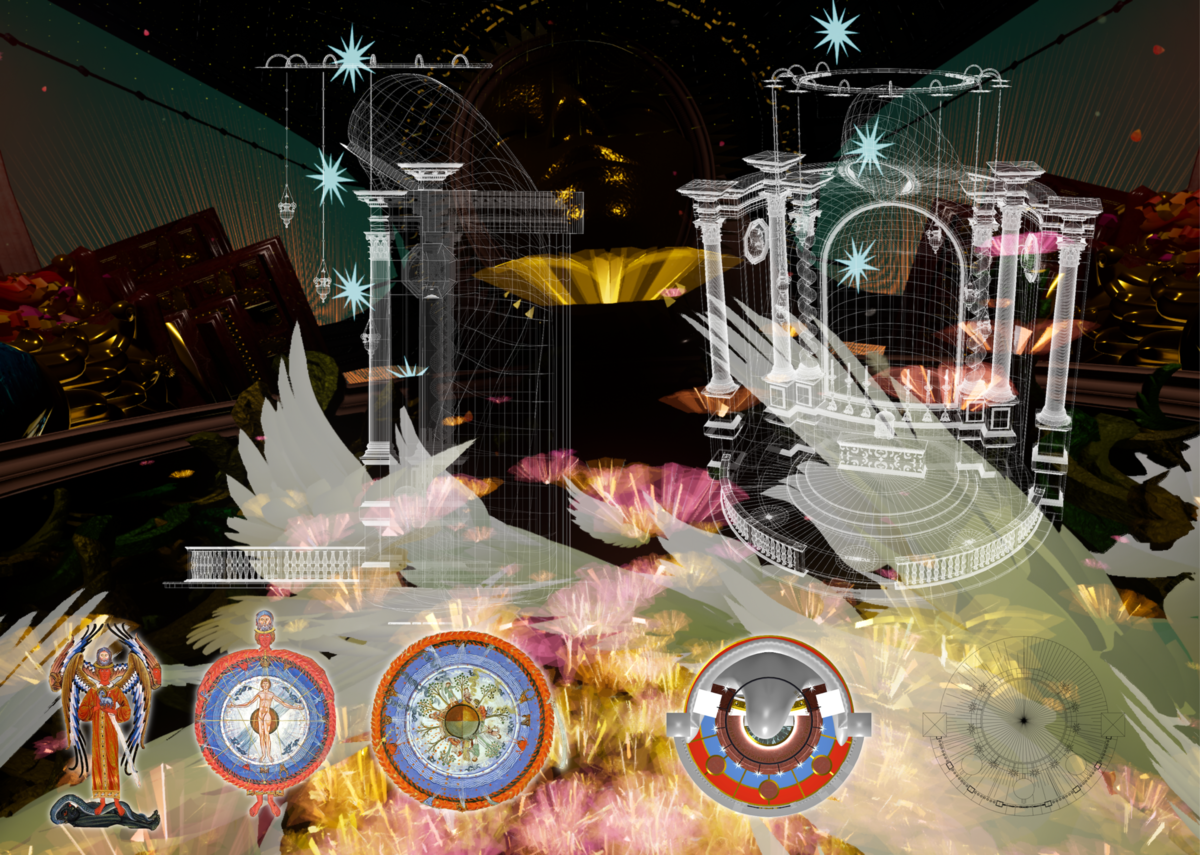 O greenest branch whose breath
inspires the wonder of saints. Hail!
When you bloom in your branches
the heat of the sun flows from you like ointment.
In you a beautiful flower blossomed
whose fragrance awakened all that was withered.
And all emerged in full vigor!

Heavenly rains delighted the earth.
Grain was born and birds nested.
And a feast was prepared to the joy of all.
O sweet virgin, joy is ever present in you.
Praise the most high! Excerpts from Hildegard von Bingen's "O Viridissima Virga". Translation by the author.
Let the Green Speak Forth