Tiny Mining
Dispatch from a community of practitioners exploiting the interiors of the human body for rare earth and other mineral resources.
Including excerpts from Tiny Mining, A Handbook for Internal Extraction
In today's world, metals are in greater demand but are becoming ever scarcer. Tiny Mining aims to recover more than 20 elements including precious and other metals from a novel, sustainable, and renewable resource: from within the living human body.
We believe that the Earth should remain as pristine and untouched nature; we have no desire to carry on extracting resources from an ever-depleted world, polluting and laying waste to the landscape. Saving the planet is now a matter of becoming sensitive to our own geological being. In mining ourselves we gain knowledge of our own bodies, our selves and the global environment. This is a final ecology for the end days. Nature will remain and our technologies will now be sourced from within; we will thus no longer be dependent on scarce and already polluted environmental resources.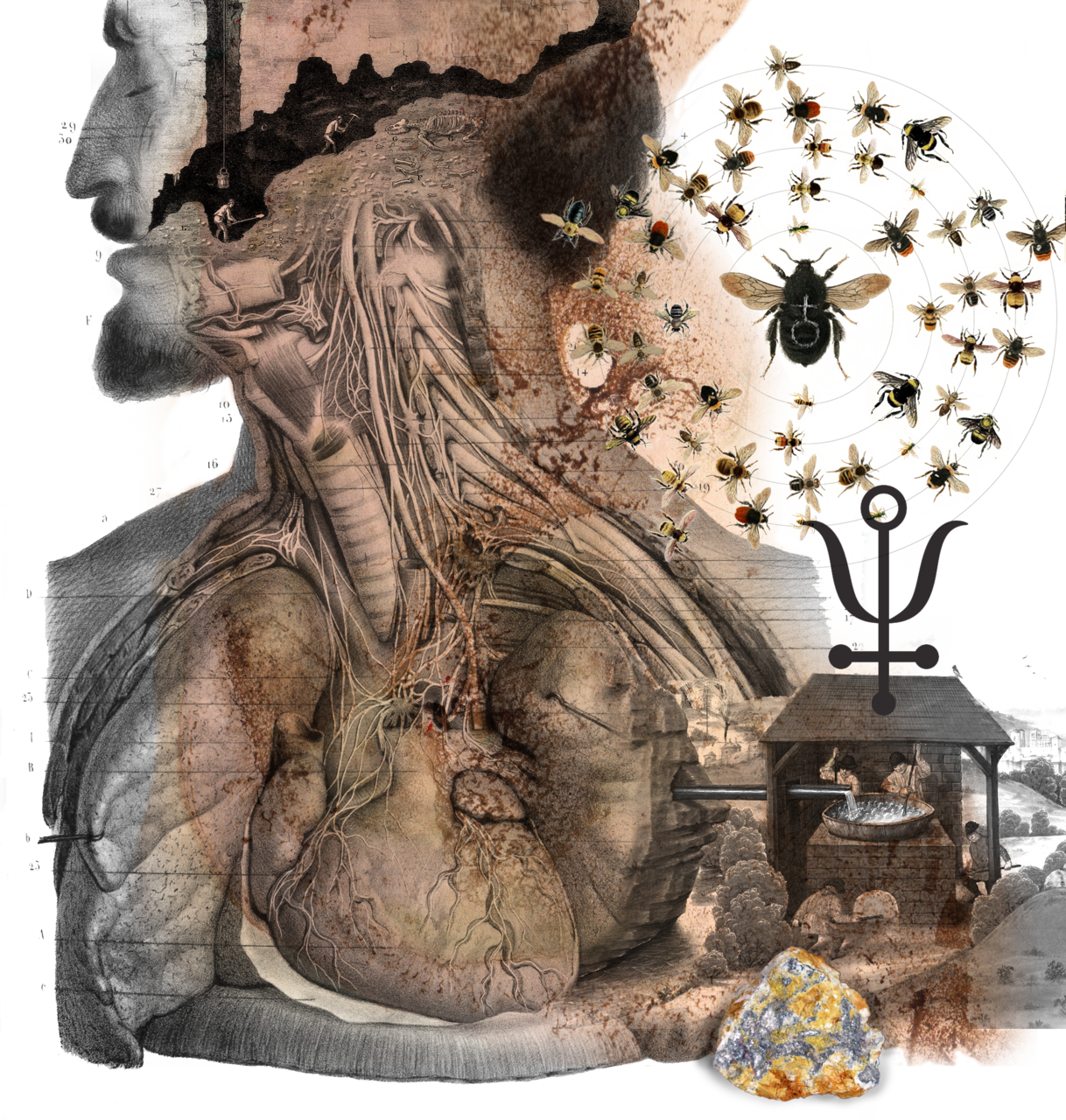 Illustration by Theun Karelse


Tiny Mining is a humble, mundane practice which is yet daring in its endurance of daily processes that escape fixation into one routine of a living and non-living relationality.
By mapping the signals of becoming as antimony, as arsenic, as copper, as iron, as lead, as mercury, as silver, they experimented with how to become receptive to the planetary compositions and the patterns of their movement.
We are mineralising, composed of dirt bodies that even though moving and trans-formative, are already dead. Dying well entails contaminating well, so that all living and non-living bodies in relation may continue to contaminate.
🝓